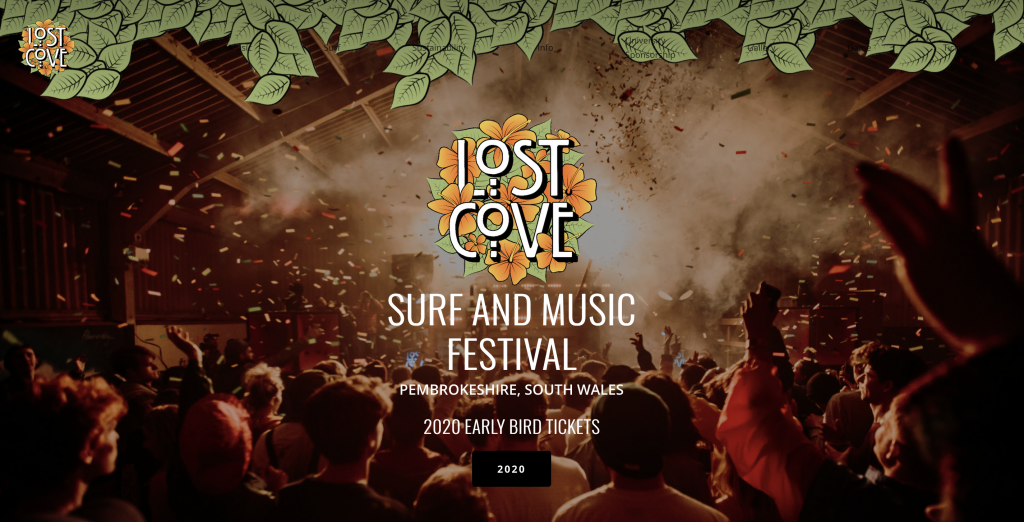 Lost Cove is a surf and music festival going into its fourth year, held on the pristine South Welsh Coast, Pembrokeshire. While immersing ourselves in the outstanding Welsh scenery, we do the same with the forever increasing, upcoming talent in the live and DJ music scene.
We offer a range of different interactive workshops, surf competition for all levels, live bands, DJs and individual performances. This year we are receiving fantastic support from all over the South West and many engaging acts.
Party like a pro and get involved.
Working in collaboration with nights from Swansea, Cardiff, and Pembrokeshire plus the rest of the big UK surfing cities, Lost Cove brings a community feel to the festival stage. From acounstic acts to bands, Jungle, Dnb, House and even a late night silent disco, we strive to stay at the forefront of new music and support up and coming DJs.
Foamy Only Surf Competition
Of course, surfing remains the main activity of this event! Entry is free with your ticket, so get competitive!
1st Place: A free holiday (food & accom) at any of Star Surf's European camps + bottle of Tidal Rum
2nd Place: Unsung Hero Goodie Bag worth £90
3rd Place: Mango Surfing gift bag worth £50 including backpack, robbie, t-shit and wax bundle.
We run free yoga classes on the beach and on site every year! Start your day off with a good old stretch – classes at 12PM and 8PM.
Including female DJ classes, frisbee workshops and tournaments and more. We have made it our mission this year to support more women behind the decks! The DJ classes are for any women and non-binary that want to learn how to mix their favourite tracks.