72% of users say it's important to them to complete app onboarding in under one minute. That doesn't leave a lot of time for talking.
According to Jonathon Colman, a senior content design manager at Intercom, the 6 key elements of an effective onboarding flow include:
A welcome message
An identity for the product or company
A problem(s) to be solved
At least one explicit value proposal
The mechanics of using the product
At least one call-to-action (CTA)
Rules: https://clevertap.com/blog/user-onboarding-best-practices/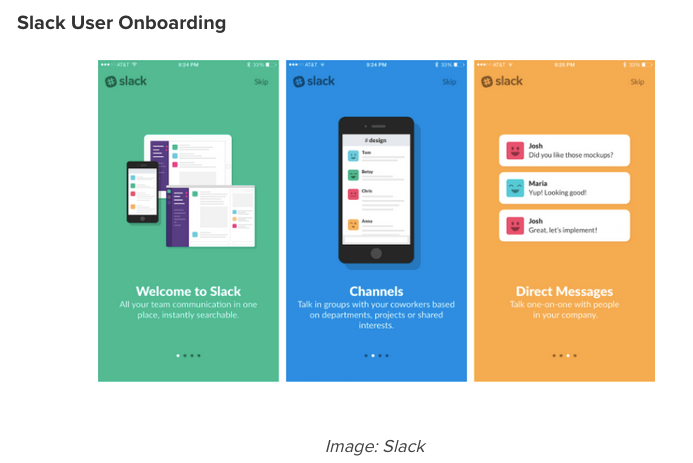 Golden Rule #1: Simplify
"For instance, a movie ticketing app should request location access (and explain that it's needed to find nearby theaters and showtimes)" – As my application requires user access to location, I will make sure this is part of the onboarding process.
Golden Rule #2: Give the Option to Skip
This puts the user in the driver's seat, so they can leave the onboarding flow as soon as they feel they're ready to use the app. And it gives them an essential "out" if they get bored or frustrated with the onboarding flow — instead of closing the entire app, they just exit the onboarding process
Golden Rule #3: Use Permission Priming
2% of users say it's somewhat to very important to know why an app is asking for information like device permissions, payment info, or personal details. That's more than 4 out of 5 mobile app users
Golden Rule #4: Show Value Immediately
Whether your onboarding flow is a product walkthrough, new user registration, or feature carousel, keep the focus on benefits, not features.
Golden Rule #5: Incentivize First Conversions
Incentives could be in-app currency or rewards points, a free shipping or promo code, or access to exclusive features or content.
Benefits are listed as the goals.
1. Provide relevant and details articles about ethical issues and companies – "Keep up to date with the latest ethical investment news"
2. Provide an overarching view of their portfolio to access at their will – ability to book a face-to-face meeting, over the phone or request a paper/ handwritten letter. "Access your Greenbank portfolio"
3. Allow the clients to see what exclusive events provided through Rathbones and other charities e.g. conferences, charity events, art galleries, exhibitions, auctions. "Get exclusive access to Greenbank social and networking events"