Focusing on more detailed approach on each task while looking at competitors and other industries. For goal one, I found that 'Nutmeg' a competitor app had a section named 'Nutmegonomics' – detailing how to keep up to date with investments and read about stories, companies. this gave me the idea to place this section as a 'blog' with lots of different stories of companies to invest in, good news stories. This audience will most likely be into giving to charites and volunteering with charities with the vast amounts of money they have (mimimum investment 250k).
This lead me onto looking at other industires including news and entertainment. I looked at the major news outlets and how they layout their applications for inspriation. The menu and navigation system is to be considered at this stage – the entire app should be News, My portfolio and Contact us + settings. * This has since been updated

The taxonomy was also a majorly important aspect when looking at how to display the 'awareness' blog section –  a few important ones: Top, Popular, Videos, My News, For You Headlines,  Newstand, Featured, Weekend Reads, Podcasts, Opinion, Trending, Events, Read, Watch.
Next I will make more indepth sketches of each goal and how to achieve them doing user testing.
Starting with the News section, I plan to 'remix and improve' (p95, Knapp) existing news, magazine and most importantly looking at existing 'blog' sections on other financial apps. Another method taken from Design kit (http://www.designkit.org/methods/26) is to do rapid prototyping, which I will test.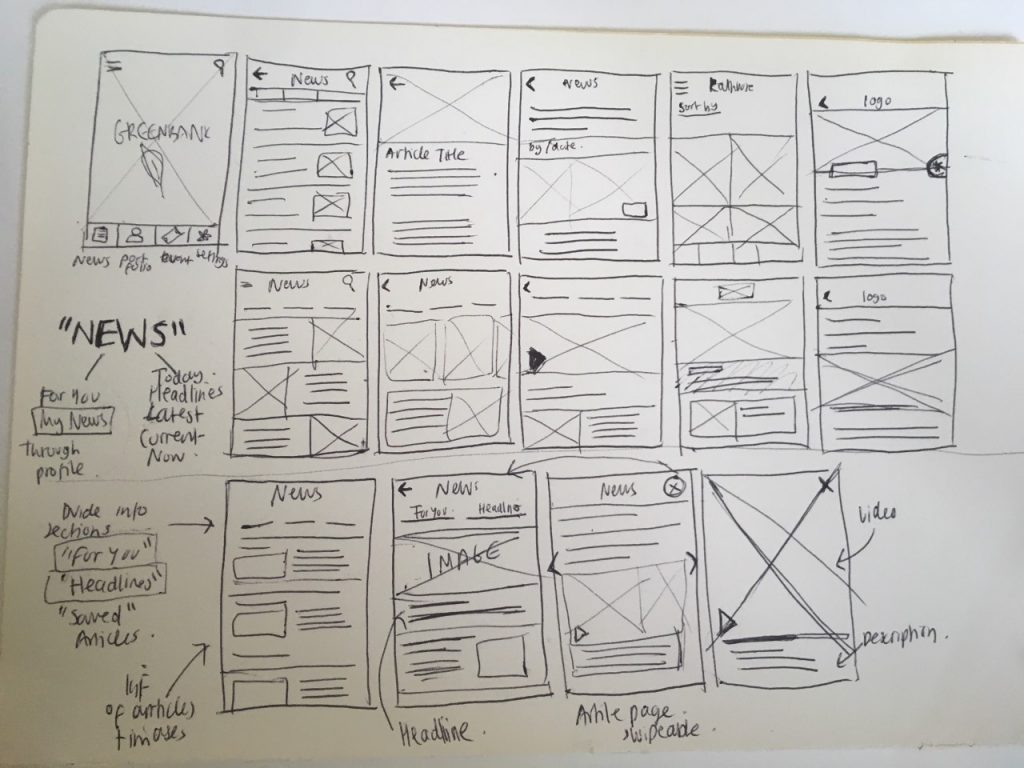 I believe the news section should be most like a traditional news application. Taking into consideration the target audience of 50+, and the industry feedback (see next post) 'The idea to include informative articles would be beneficial to our clients'. Looking at other news applications application layouts such as BBC, Sky News, Daily Mail, The Guardian and combining these with Nutmegs 'Nutmegonomics' blog, Financial Times, Bloomberg and The Economist gives an overall understanding into how to layout the information and the taxonomy of each section. The most pressing problem is to allow the user the ability to catergorize their news. Other news apps, such as the wall street journal (image below) allow for this. However, as the news will be sourced directly from Greenbank and possible other ethical sights, it would be beneficially but also maybe confusing to have catergories, images below:
These are the topics Rathbones connects it's blog with. It is important to feature these within the application. I made a list of each blog post and what category they are in to see if there were any cross overs.
I went through multiple different designs and discarded alot of ideas when rapid prototyping. I combined information from the BBC News App, Wolf of Wall street toggle system, Tridas bank and Greenbank information. I then did user testing and allowed participants to arrange the application how they understood it. The main piece of feedback was that it didn't read well when landing on the My news section on the left so I will change this to be on the right and start the tab from the left.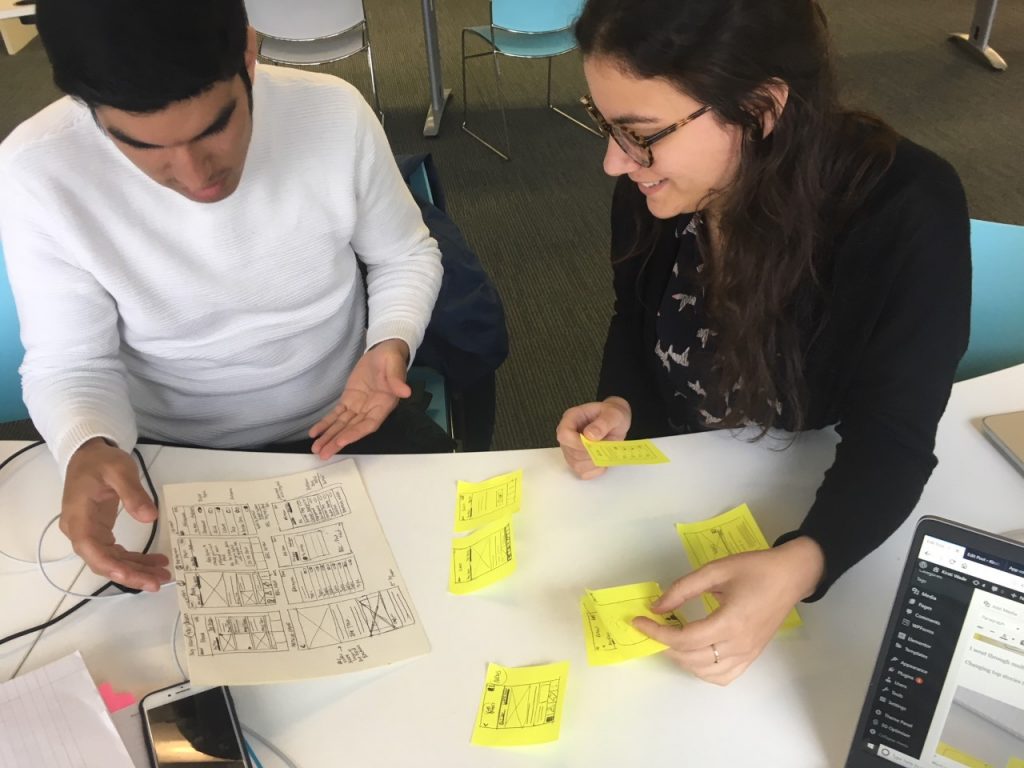 This was the final architecture decided for the News section of the application.