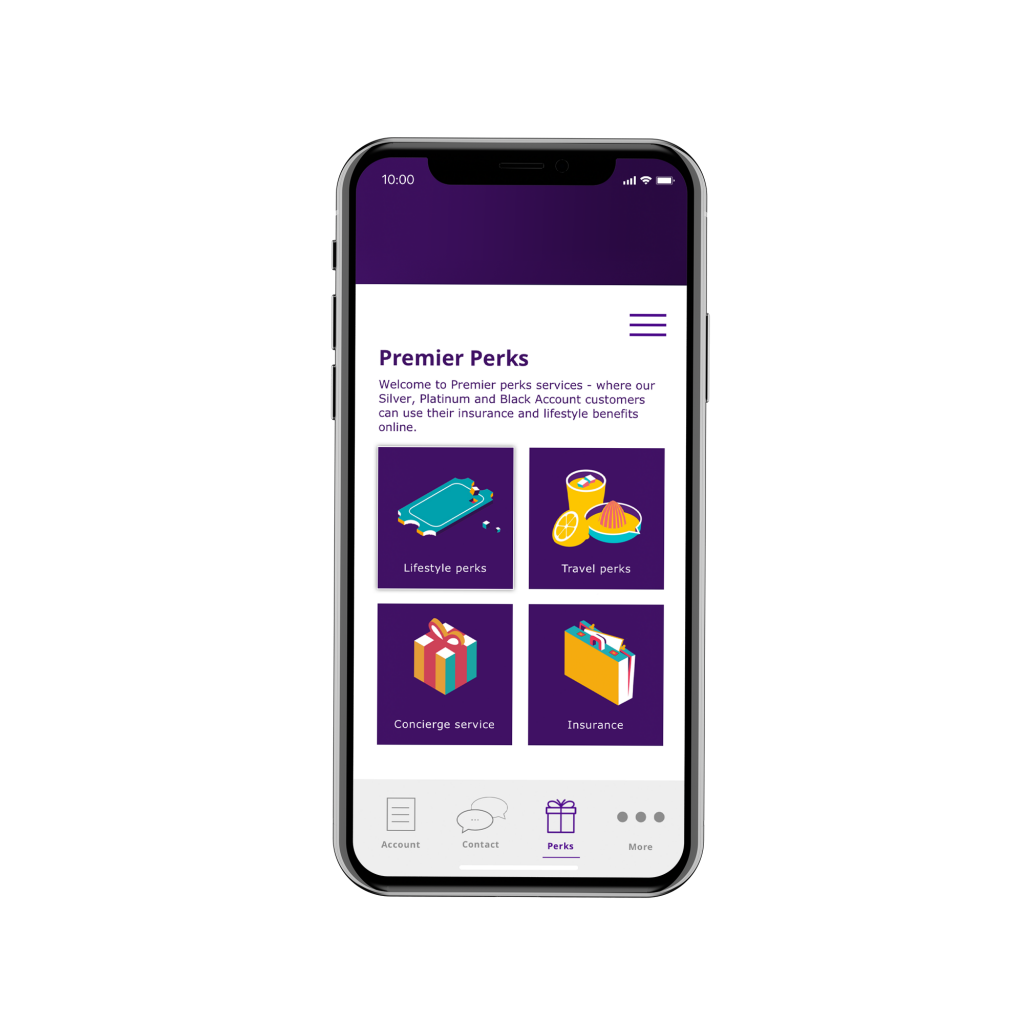 The concept brief: Natwest would like to develop UX to support their premier banking products.
Natwest are keen to explore what we can do to inspire and support premier services through products, services and customer experiences. At NatWest, their ambition is to help customers achieve their ambitions. Simply, to put customer needs at the heart of everything we do.
Natwest products & services meet their customer needs and create digital & physical customer experiences that best support and inspire them on their way; safely and securely.
It was important to think about tailoring Natwest services for a more exclusive market and customer base.
Services: App Design, UX Report, UI, Video, Animation
Tools: Sketch, Photoshop, Invision, Premier Pro, After Effects, Principle

Upgrading eligible Natwest customers to Natwest Premier Banking through an easy application process

Providing Natwest Premier customers with access to exclusive social and lifestyle benefits

Allowing Premier
members easy access to their Premier Banking Manager

Allow Natwest customers to freeze their cards if lost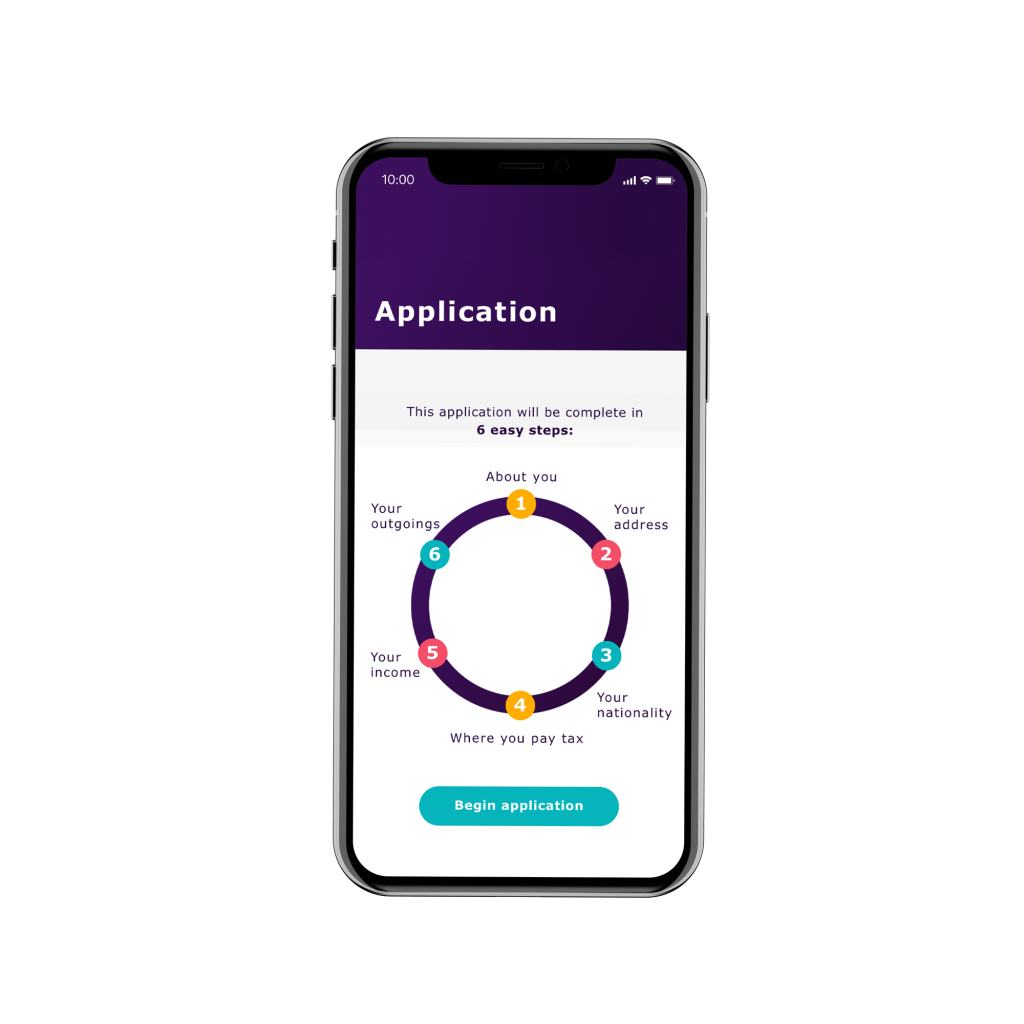 By removing steps and simplifying the switching process, without making a phone call.

Providing an upload camera function to with video confirmation.
Visible by a step-by-step guide and indications of length of application.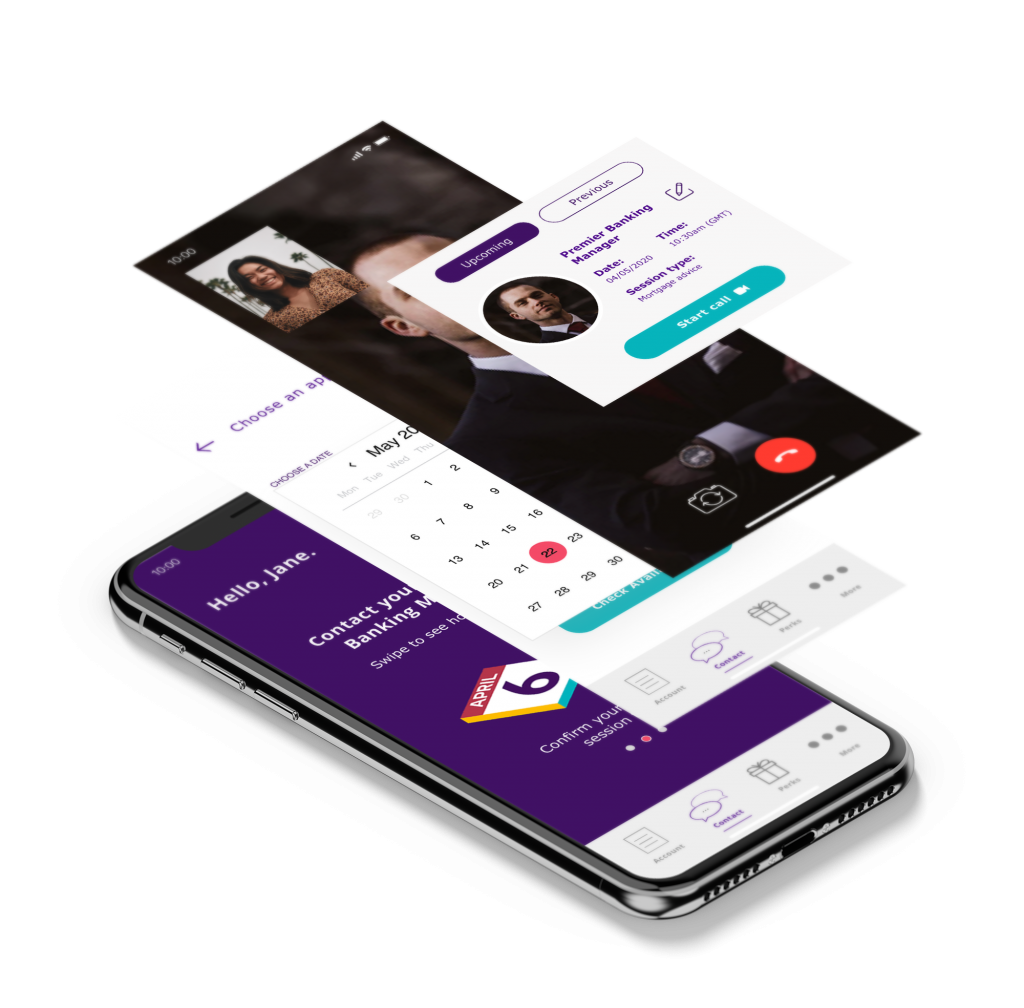 Providing a booking service through the application. Customers can choose and book a preferred slot with their Premier Banking Manager. A video calling service through the application will provide a better, personal customer service.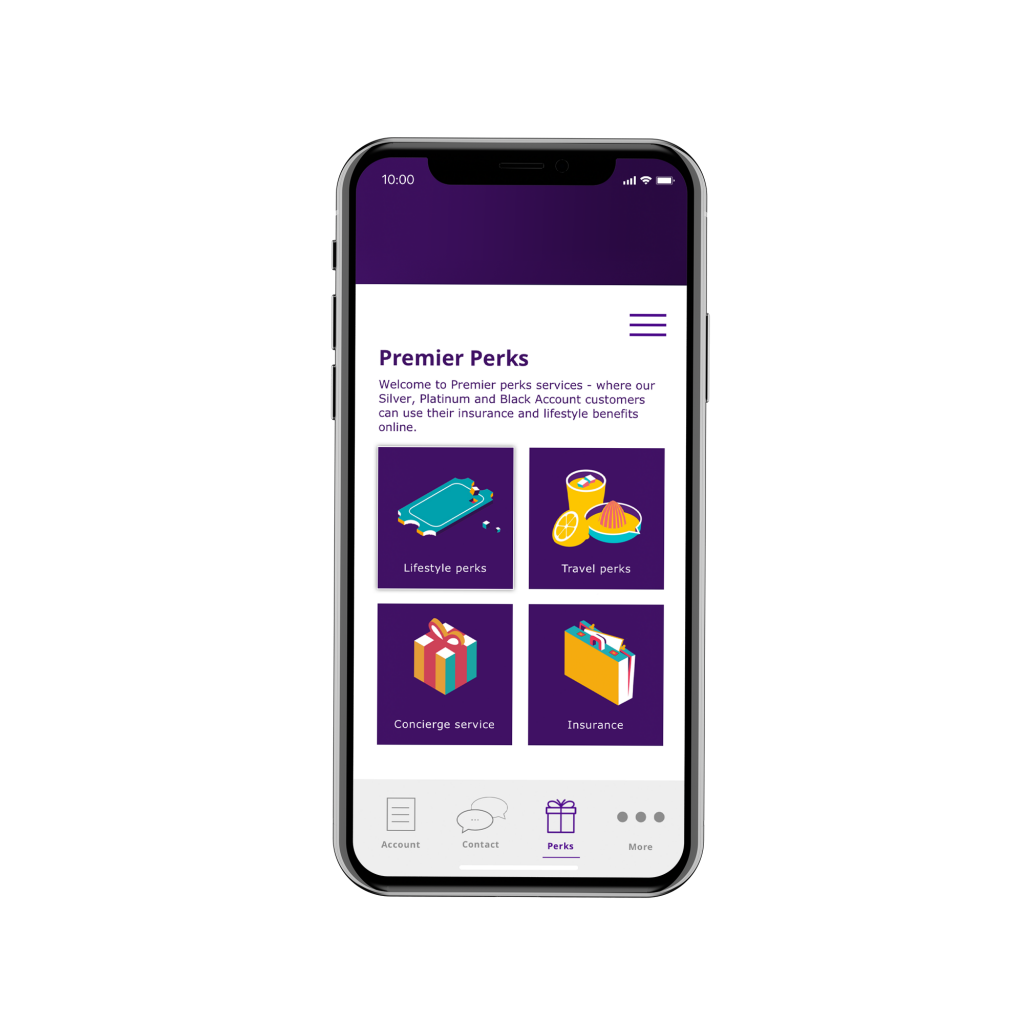 Premier customers have  access to app benefits. The following 'Premier perks' are designed in easy to navigate sections: Lifestyle, Travel, Concierge service and Insurance. This covers flights and hotels, travel arrangements, entertainment (with map), cinema and theatre tickets plus financial advice. Users can book these perks directly through the application.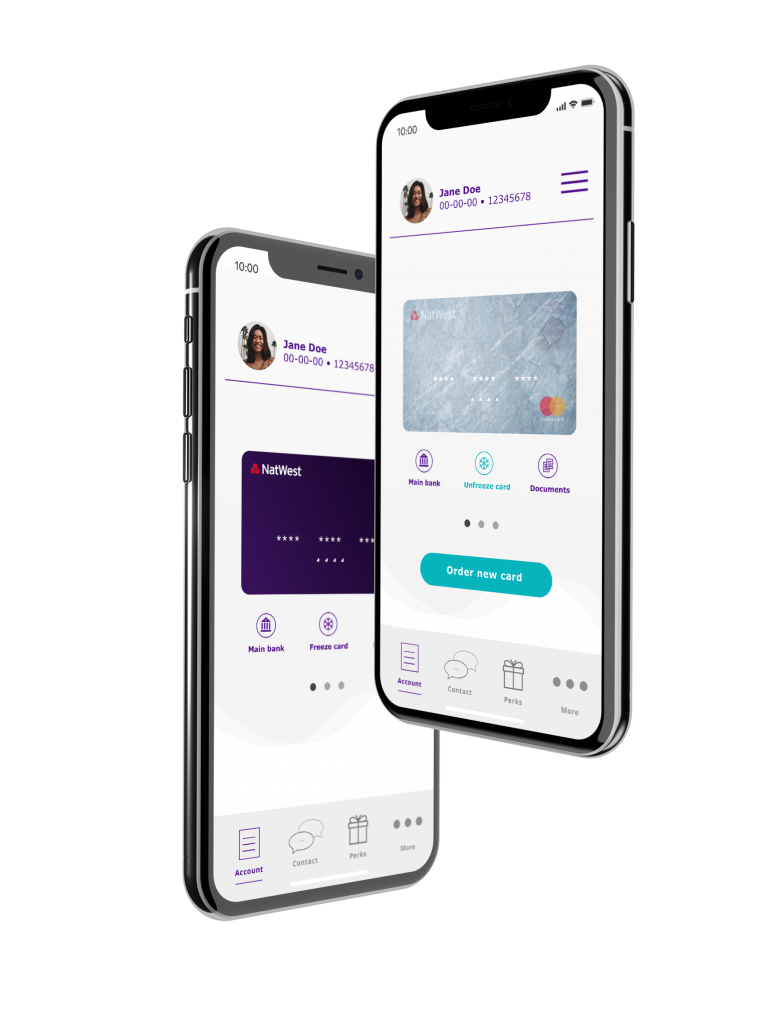 Adding a extra layer of security – a reoccuring theme throughout the research and a service provided by other banks and requested in the UX initial survey for more established banks to provide this service.
This project was created as part of a series for the User Experience, Interactive Design, Mobile Apps and Wearable Devices project of the Postgraduate Degree in Interactive Media Practice (MA), from the University of Westminster.
Interactive Prototype | Created with Sketch